Hyperflite Skyhoundz Local Championship

---
2020
(Cancelled)


Why Dogs Fly Ranch
304 Calle de la Paloma, Fallbrook, CA 92028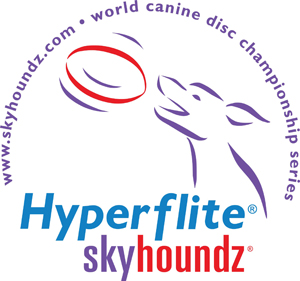 Disc Dogs in Southern California are proud to present a
Hyperflite Skyhoundz Local Championship
The divisions/classes will be as follows:

Open Division (Freestyle & Distance/Accuracy combined)
Sport Division (Novice & Intermediate classes - Distance/Accuracy only)

Click here for Local Championship Rules and Guidlines:

The entry fee for all divisions/classes is FREE.

Set-up starts at 8:00am, registration/check-in starts at 8:30am and the competition starts at 9:30am.
For information contact: Benny Wong: benny@d2isc.com or Al Erikson: WhyDogsFly@Gmail.com

Parking is available on the perimeter of the field. Space is limited. Please back into your space. Those unable to park at the field can drop off in the front of the property and park their vehicle at the school. We will assist you with moving your set up to the field area. There will be no parking on the pavers in the front of the house, that will be limited to drop off only.
---
Registration:
STAY TUNED FOR ONLINE REGISTRATION:
---
Venue Map
---